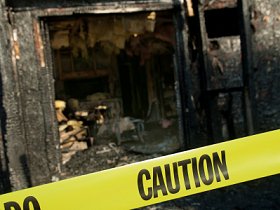 Aspen Restoration specialises in damage mitigation and disaster recovery. The quicker we act, the more we can minimise the damage to properties and contents: as a result, insurance claims can be completed more quickly, reducing the time people are out of their homes or businesses.
Aspen's damage mitigation specialists offer the following services:
Cordoning-off dangerous areas.
Protecting vulnerable or damaged items.
Removing damaged and non-recoverable items.
Disconnecting all power supplies.
Electrical safety testing.
Erecting sheeting and temporary tin-hat roofing to protect the building from weather and break-in.
Recording damage for insurance purposes.
The sooner you act, the sooner we can protect your property. So contact Aspen Restoration now on 0808 250 8893.