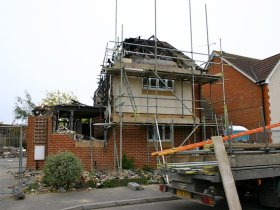 Aspen Restoration is a nationwide company offering emergency property protection and restoration for domestic and commercial properties. Our team of technical operatives have many years' specialist experience, knowledge and expertise in damage mitigation and disaster recovery, which ensures we provide a superior service to our clients.
We pride ourselves on our standards of workmanship and professionalism, going further in the way we work to exceed expectations. In particular, we understand and can facilitate the insurance claim process.
We will:
Provide detailed and honest inspection reports so all parties really understand the project, with no surprises later.
Restore domestic and business properties to their original state as quickly as possible.
Appoint a dedicated project liaison manager to ensure effective and efficient communications.
Continuously improve our expertise in using the latest techniques and specialist equipment through a structured continual professional development programme.